The Secret to Our Students' Success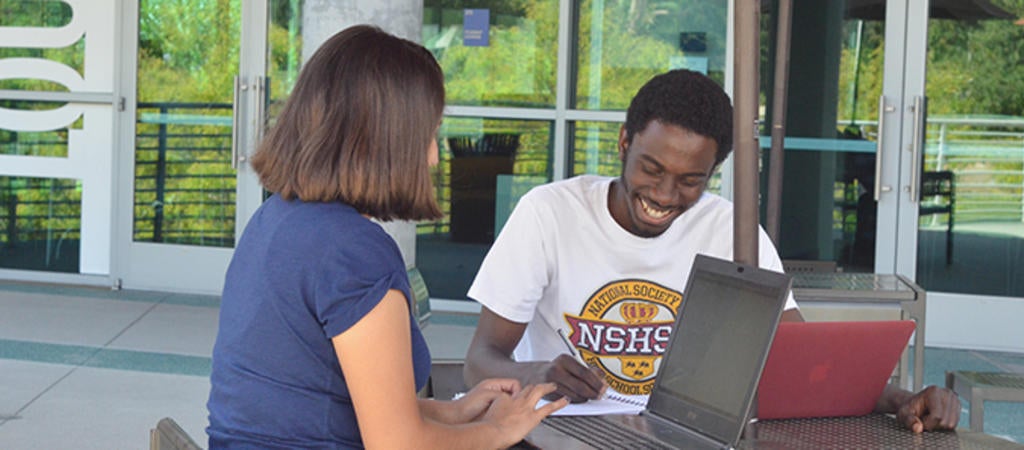 The TRIO Scholars staff is responsible for implementing administering, and evaluating TRIO Scholars programs and  services to facilitate the retention, graduation, and success of first-generation and low-income students at the University of California, Riverside.
In addition to the TRIO Scholars community, students are connected to other resources including faculty, administrators, staff, alumni and community leaders to help provide a cohesive support team and network to maximize their success. 
Meet Our Professional Staff
Brighitte Preciado, Director
Brighitte is originally from South Gate, CA and has been at UCR since February 2016. Brighitte received her B.A. Film Studies from UC Berkeley and completed her graduate studies in Student Affairs in Higher Education at Colorado State University. Brighitte has experience in residence life, student conduct, multi-cultural student programs, and advising as well as working with first-generation and low-income populations.
E-mail: brighitte.preciado@ucr.edu 
Phone: (951) 827-3888
Julie Nogueda, Retention Specialist
Julie is from San José, CA and recently received her B.A. in Political Science/International Affairs, and in History/Latin America from the University of California, Riverside. While at UCR, Julie served as a student leader in Residential Life and Student Life, and was actively involved in the campus community. Julie was a participant of her high school's Upward Bound, and is a former TRIO Scholar.
E-mail: julie.nogueda@ucr.edu 
Phone: (951) 827-6195
Bianca Saucedo, Educational Advisor
Bianca grew up in the Inland Empire and received her B.A in Art Education at California State University, San Bernardino. She graduated from University of Redlands in Spring 2017 with a Masters in Higher Education. Bianca is passionate about serving students and her experience comes from working with first-generation and first year students, in addition to advising students in a cultural national organizations.
E-mail: bianca.saucedo@ucr.edu 
Phone: (951) 827-3837
---
Meet Our Student Staff
Tutors
The program provides tutors to assist TRIO Scholars in a variety of subjects. We also partner with the Academic Resource Center and academic departments to support students' academic success. We hire throughout the year; check out Handshake for job opportunities with the TRIO Scholars Program.
Monica Delgado
Class of 2019
Major: Ethic Studies
Tutoring Subjects: Spanish and Writing/Peer Review
Jasmine Morales
Class of 2019
Major: Mathematics
Tutoring Subject: Mathematics
Brandon Zaldumbide
Class of 2020
Major: Biology
Tutoring Subjects: Chemistry, Organic Chemistry and Biology
Chad Younger
Class of 2019
Major: Chemical Engineering
Tutoring Subject: Chemistry, Writing/Peer Review and Math ARC 35
Peer Mentors
Upper division peer mentors are assigned to TRIO Scholars to help them connect to campus resources. TRIO Scholars will meet with their mentor bi-weekly to discuss general concerns and learn about academic and support opportunities.
Carla Ivonne Trejo
Liberal Studies
4th Year
Mayra Miranda
Sociology
4th Year
Ivette Garcia
Psychology
3rd Year
Jennifer Ramos
Education and Liberal Studies
3rd Year
Hector Ruvalcaba
Biochemistry
4th Year
Patrick Dela Rama
Political Science/International Affairs
4th Year
Brenda Barragan
Mathematics
3rd Year
Gabriel Perez
Biochemistry
3rd Year
Jennielyn Bazan
Environmental Science
4th Year
Yocelyn Ramirez-Pena
Psychology
4th Year
Jennifer Briones
Spanish
3rd Year
Hugo Palacios
Sociology and Education
2nd Year
Lilian Tran
Business Administration (Marketing Concentration)
4th Year
Yessenia Gonzalez
Sociology
4th Year
Erin Bui Khoung
Business Administration
3rd Year
Dulce Corona
Political Science/International Affairs
2nd Year
Martha Delgado
Creative Writing
4th Year
Steven Lu
Psychology
4th Year
Valeria Mena
Spanish Literature
3rd Year
---
TRIO Scholars Program Partners